November 17, 2021
2021 GIS Day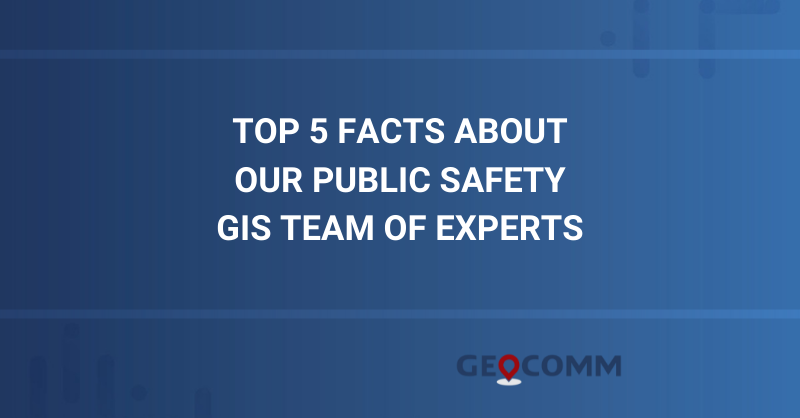 Today, in honor of 2021 GIS Day, we want to share some interesting facts about our team of dedicated GIS professionals. We appreciate our team working their hardest each day utilizing GIS technology and their GIS expertise to help our customers and thank all of the GIS professionals out there who use the power of GIS to improve lives.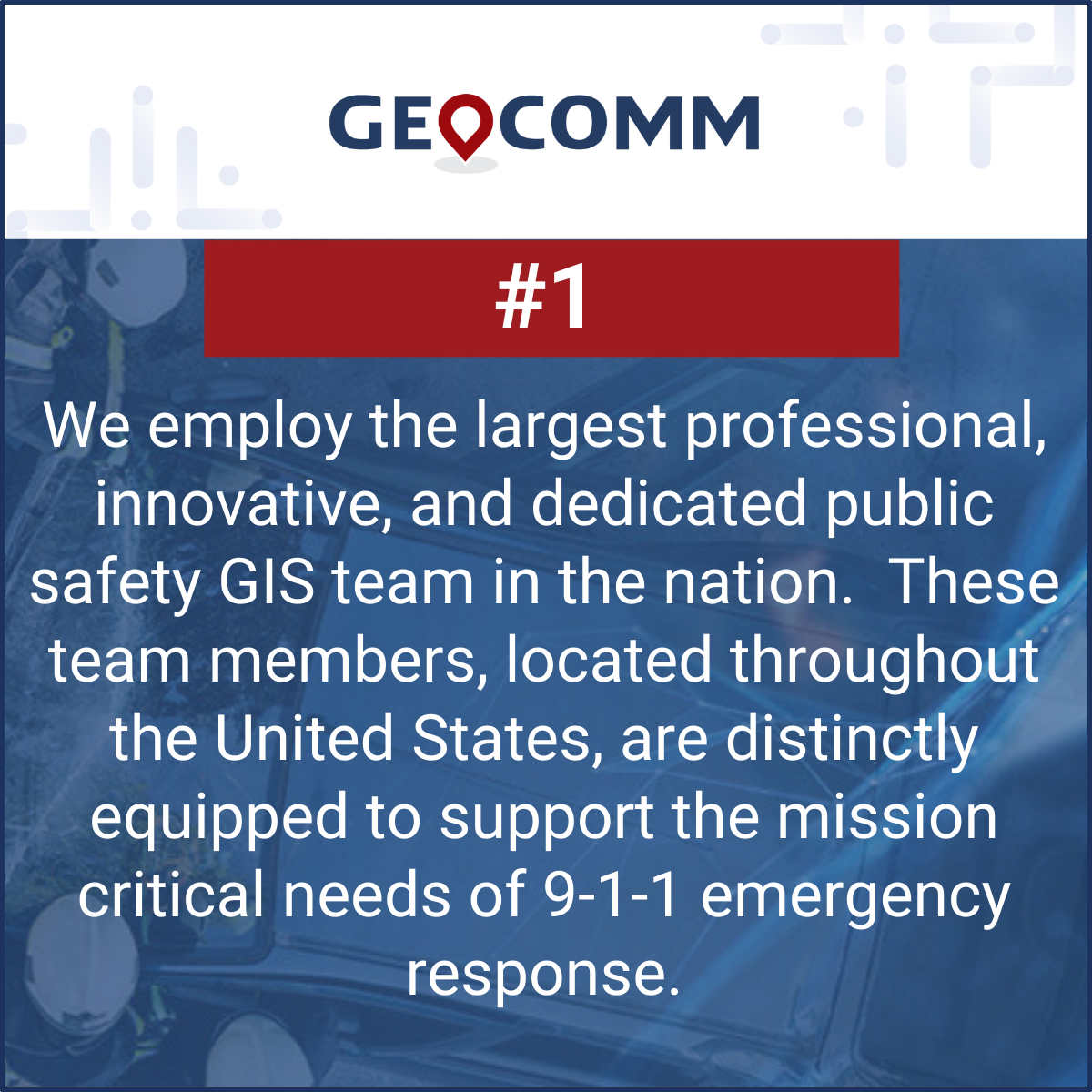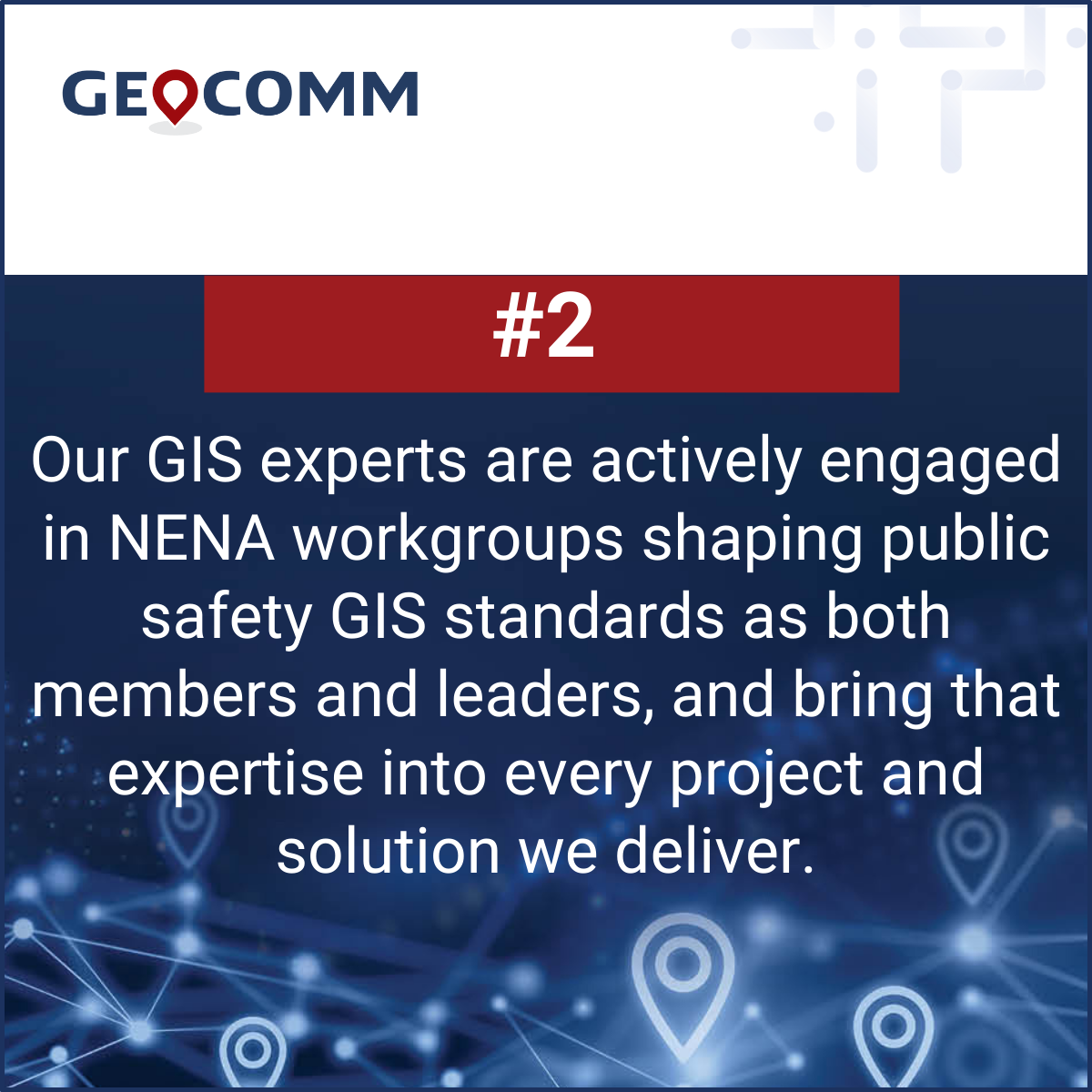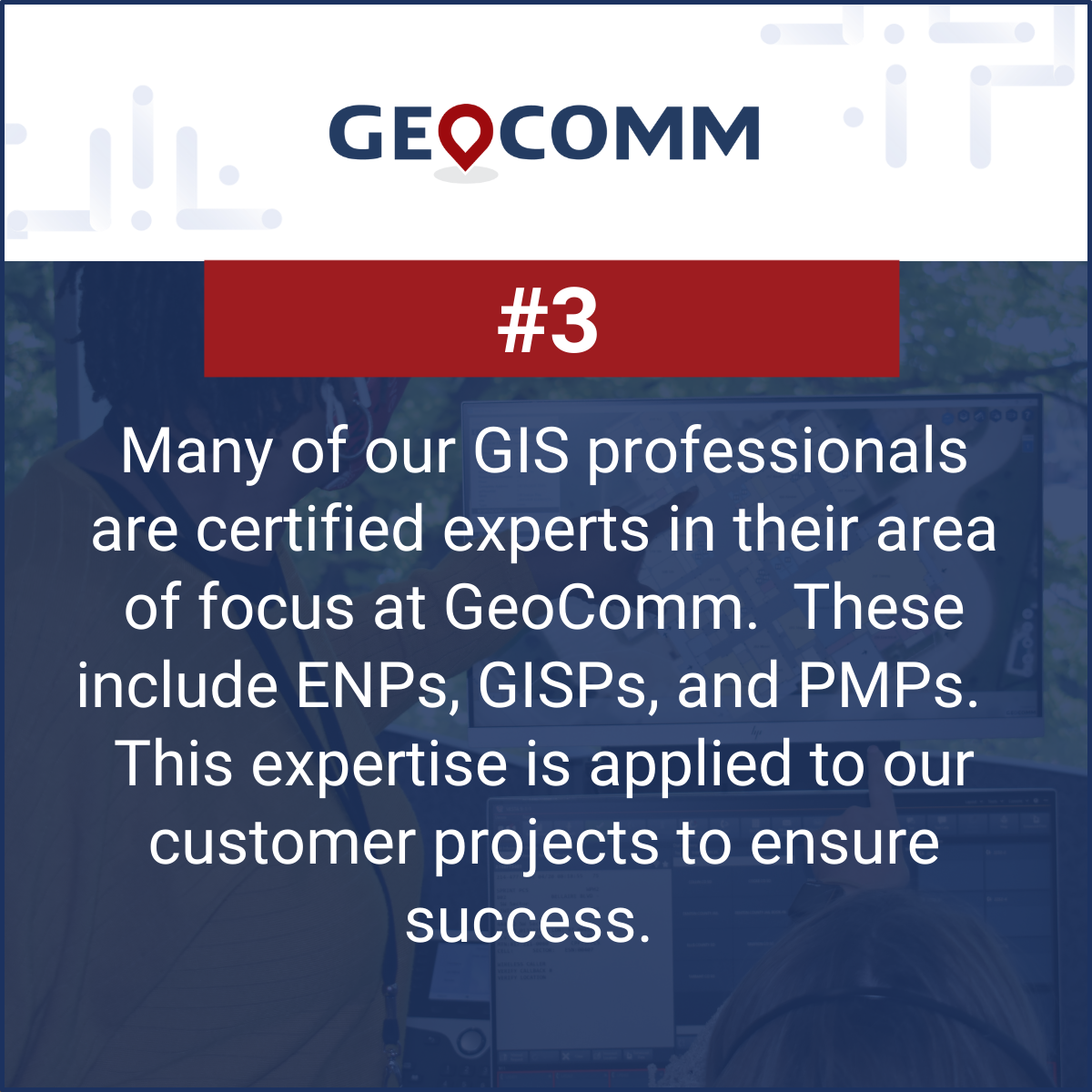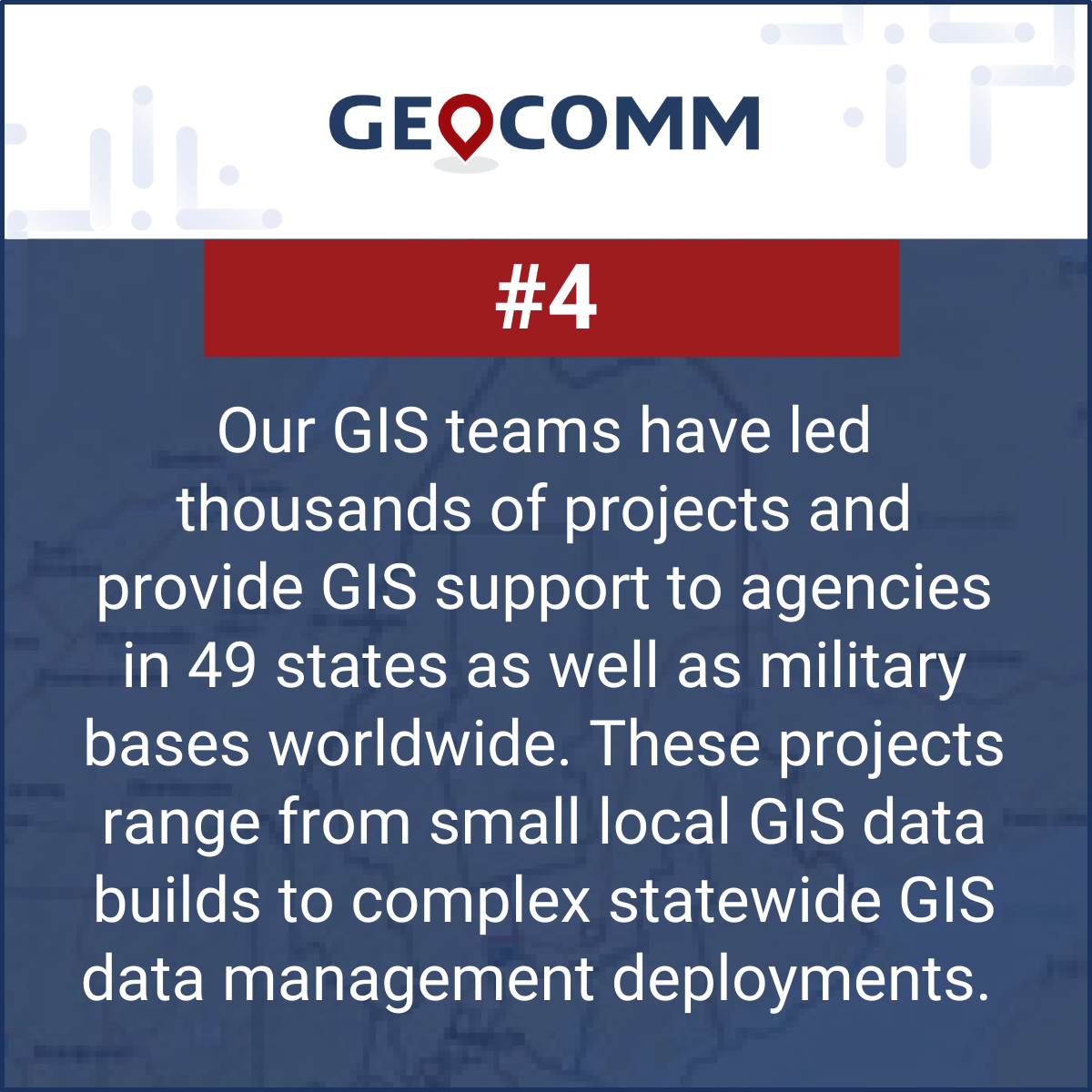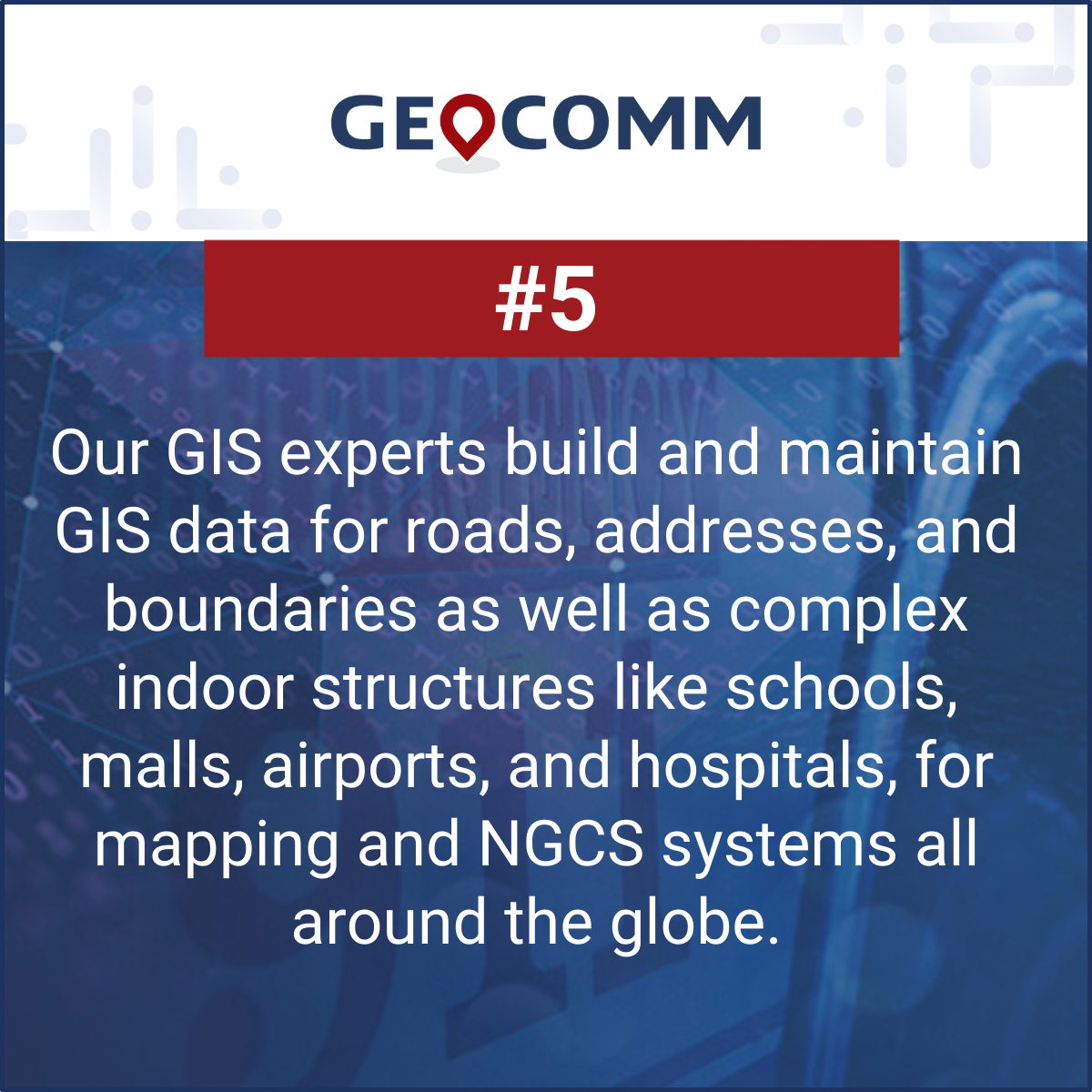 Related Blog Posts
Read more

September 2, 2021

How accurate is the public safety map data in your community? Does your call taker, dispatcher, and first responder have the necessary data during those critical seconds? These are important questions GIS and 9-1-1 teams need to answer. Learn how we can help you lay a foundation for success through a GIS data assessment.

Read more

July 26, 2021

GeoComm is pleased to announce its selection by the Commonwealth of Kentucky for a multi-year statewide NG9-1-1 GIS project. As Kentucky transitions to a NG9-1-1 environment, the need for a robust GIS environment at local, regional, and statewide agencies dramatically increases.   This project will lay the groundwork for the Commonwealth to transition to a future Next Generation 9-1-1 (NG9-1-1) environment.